ING plans to create a new head office at the Frankemaheerd location in Amsterdam Zuidoost. ING's ambitions, however, extend far beyond building a new head office. To develop into a city campus, not only should an investment be made in buildings but also in the development of the public space. ING aims to work together with the Municipality of Amsterdam to improve the quality of an area that has the potential to become a city campus and an integral part of the ArenAPoort region. In particular, the current layout of the Bijlmerdreef and the connection to the Bijlmer ArenA station are in need of a major facelift. At present, the layout is characterised by asphalt, concrete tiles and hardly any green.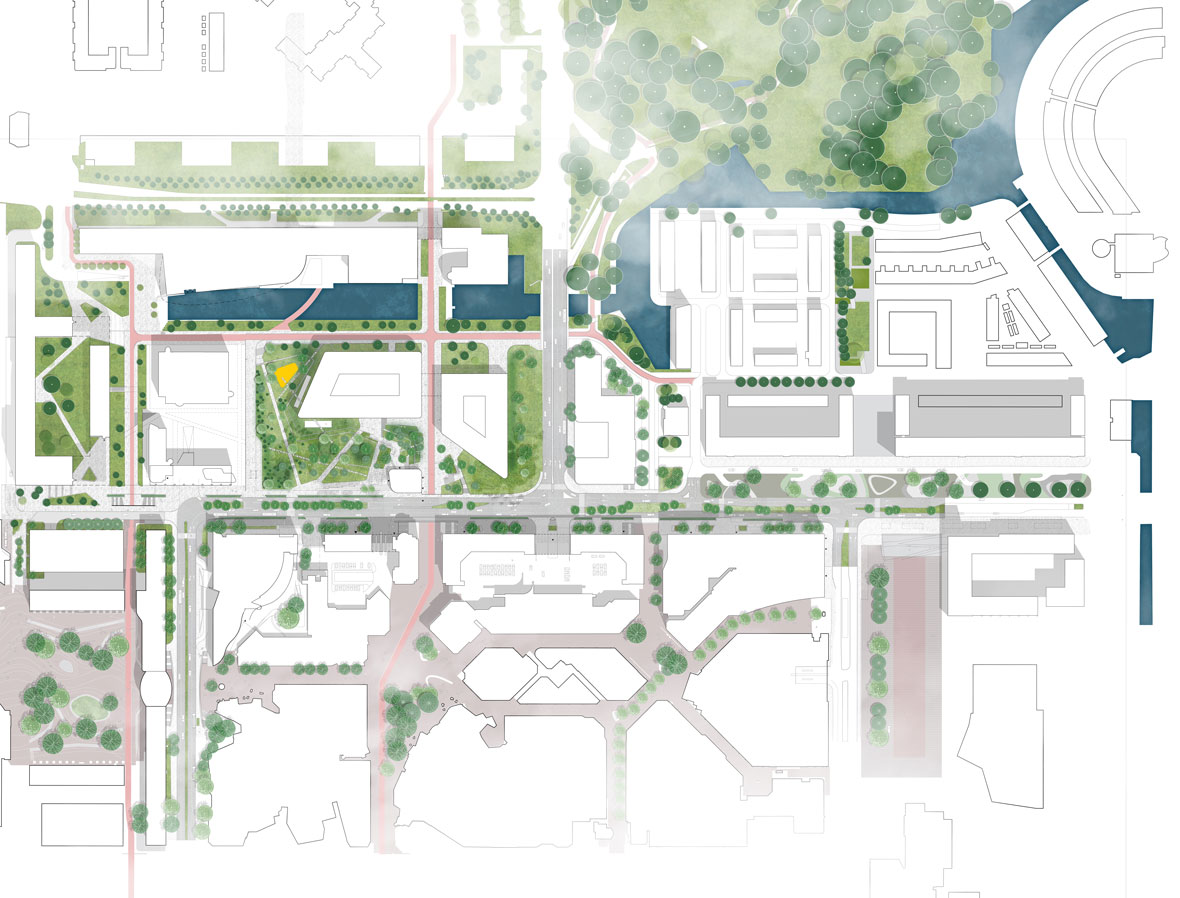 Karres en Brands has been commissioned by the Municipality of Amsterdam and ING to create a sketch plan for Bijlmerdreef as a first exploration of the possibilities for improving the public space. ING and the Municipality share a common goal of transforming the Bijlmerdreef into an attractive, inviting and sustainable street – a street with its own identity. Nevertheless, making a great street takes more than a distinctive, functional design with good material choices.

To cope with the consequences of climate change, the street of the future needs to be equipped differently. It should be able to buffer, infiltrate and maybe even recycle water. These capacities also allow Bijlmerdreef to contribute to the targets set by "Amsterdam Rainproof". The street of the future will play a role in the city's metabolism by coupling energy flows, using residual heat, and increasing – maybe even producing – energy. The street of the future is made of recycled and CO2-neutral materials and could even have the potential to leave a negative CO2 footprint. Above all, the street of the future is smart. It is equipped with new ways of facilitating mobility and adapting to smart lighting systems. The street of the future is adaptive, able to react to how we use it.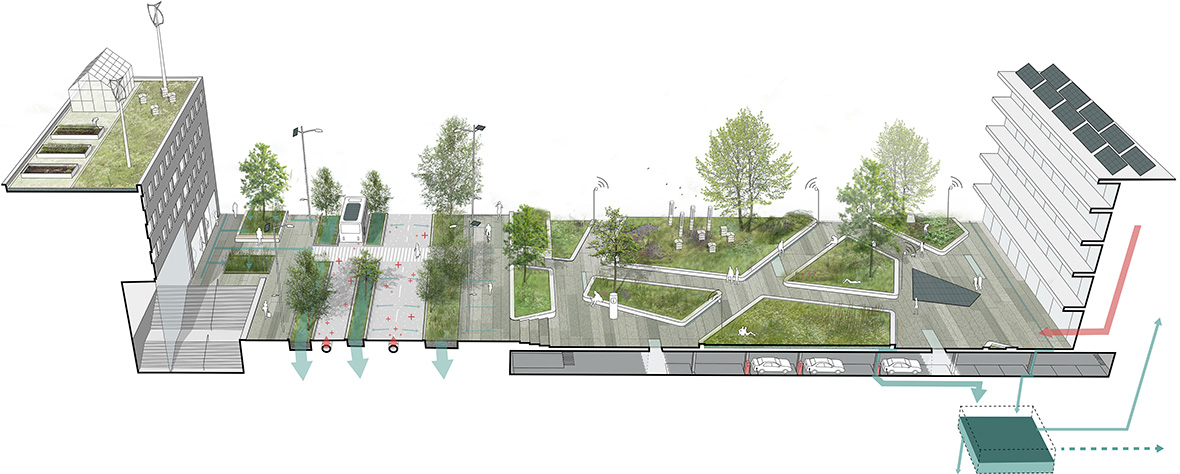 With this ambition in mind, Karres en Brands takes a systematic approach to implementing energy and climate goals into the public space design. Key to this approach is linking the energy triad (coupling, intelligent use and energy flow productivity) with location qualities and stakeholders. A step-by-step approach examines the ambitions and opportunities for all stakeholders and translates them into achievable goals and concrete solutions (water, green, energy, materials).