HagaZiekenhuis in The Hague is one of the largest general hospitals in the Netherlands. A DBFMO tender was issued for the construction of the new Juliana Children's Hospital / Mother and Child Centre, the OR-complex and the Cardiovascular Centre, and the second part of the renovation of the existing hospital, which was won by the multidisciplinary team of VolkerWessels/Haga in 2013. As part of this large team of specialists, karres+brands drew up the landscaping design.
It was an express wish of the hospital to bring its various divisions together in one location. The construction of the complex, designed by Meyer and Van Schooten Architects, includes three volumes that are linked with each other. The design is characterised by soft and flowing lines, transparency, and a generous allowance of daylight deep into the building. Large atria function as meeting places and entrance zones for the various departments. Moreover, the atria contribute to the 'Planetree' care concept, upon which the HagaZiekenhuis bases its operations: planting, light, and space contribute to the faster recovery of patients.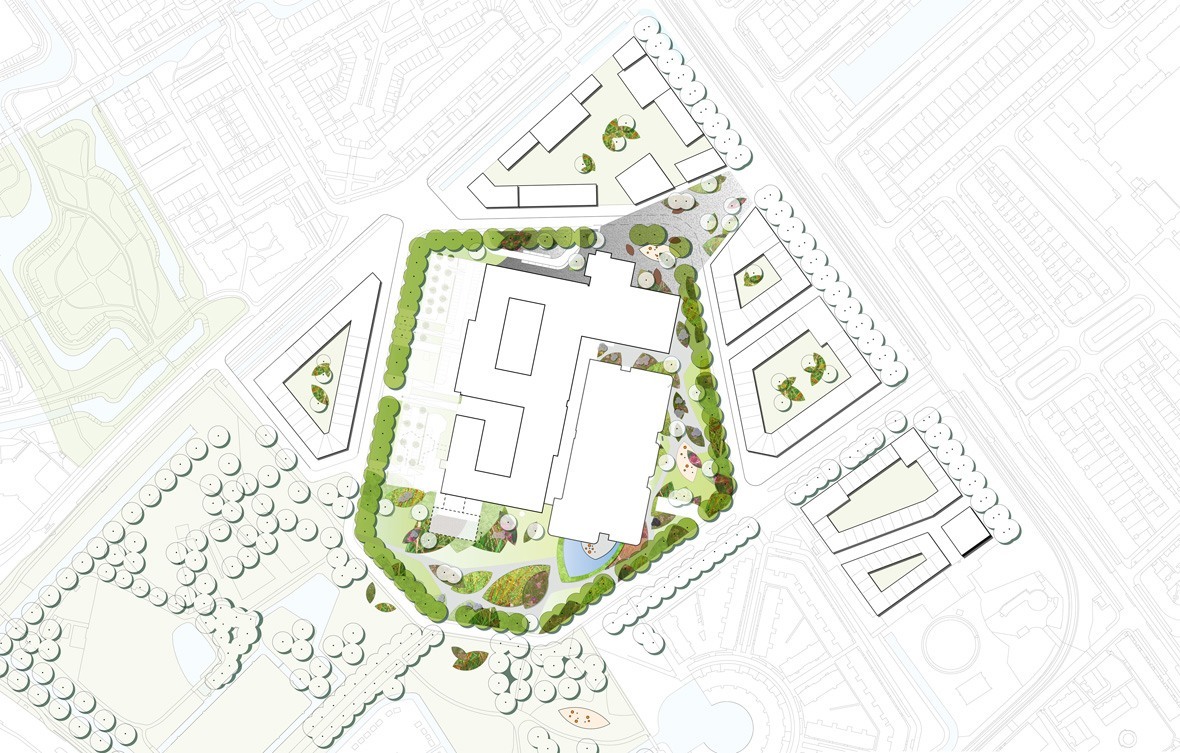 A lush garden is organised around the building, with plenty to see and do year-round. The garden is part of the care concept: it is visible from a large portion of the hospital rooms and is easily accessible for patients, staff, visitors, and residents. The design is further characterised by a slightly undulating topography with large, colourful planting boxes. Several play objects that stimulate the senses and connect to the perceptive world of children are incorporated in the outdoor area. Moreover, for those who want to walk a little further, the garden is connected to the adjacent park and petting zoo. The garden will be fringed by a ring of trees, which is part of the urban development plan prepared by the municipality.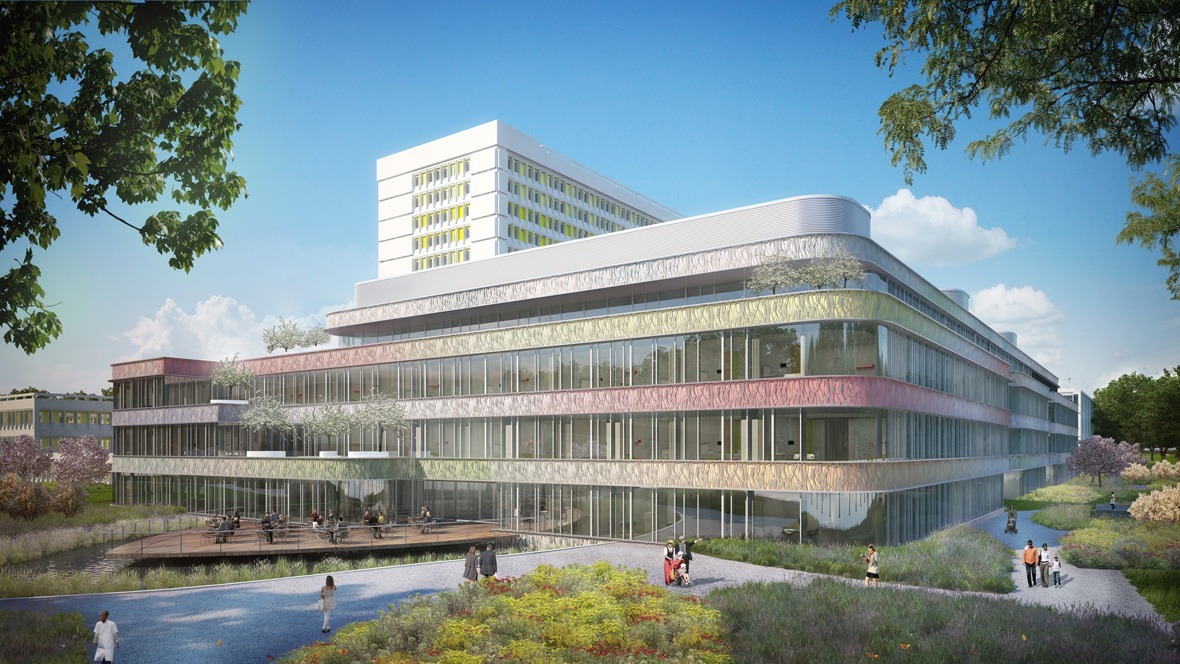 At the entrance, a large square is set up with different seating elements and planting boxes. Here, the ring of trees is interrupted to create a strong visual relationship between the entrance and public transport. The desire to create a place for patients who can briefly go outside resulted in a terrace that 'floats' above a pond element at the head of the building. Security is guaranteed because of the water, and the pond also serves as a cache for rainwater: via an overflow into a 'wadi' (streambed), the water can slowly drain into the soil. This solution is one of many measures that contribute to the project's BREEAM certification.
In addition to the Design & Build assignment, the VolkerWessels/Haga consortium is also responsible for the technical upkeep of the entire hospital for the next 20 years.