The curved course of the Købmagergade shopping street is characteristic of the city of Copenhagen. Along with the squares Hauser Plads, Kultorvet, and Trinitatis Kirkeplads, this long street forms a characteristic image of the labyrinthine medieval centre. On one hand, the design by karres+brands and Polyform stimulates the growth of an intensive urban life and, on the other, it is closely related to the rich history of Copenhagen.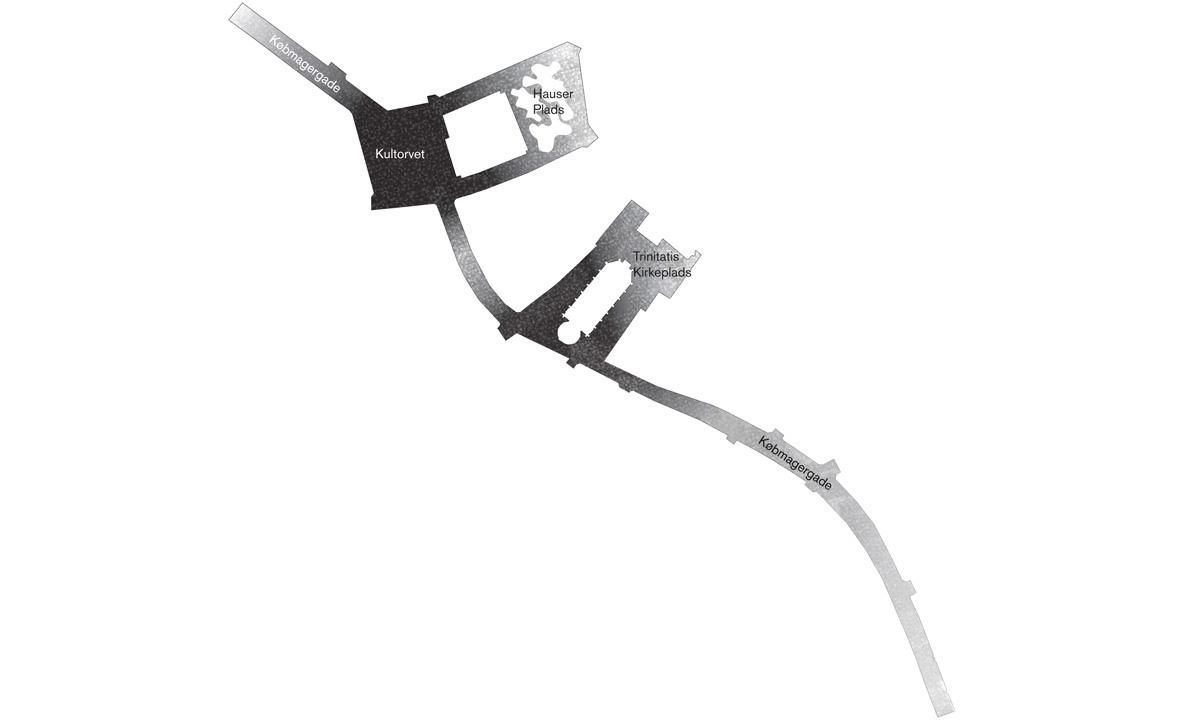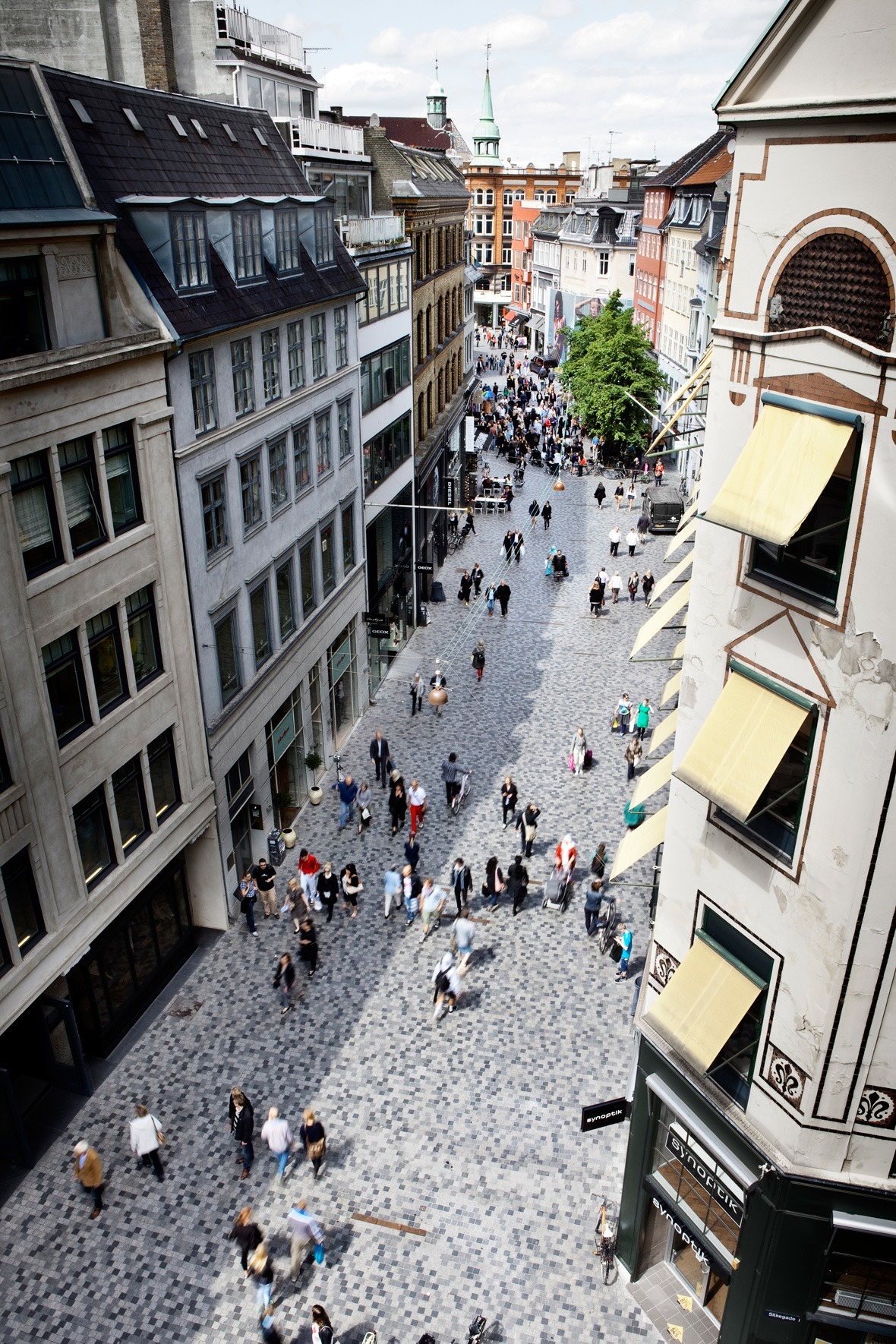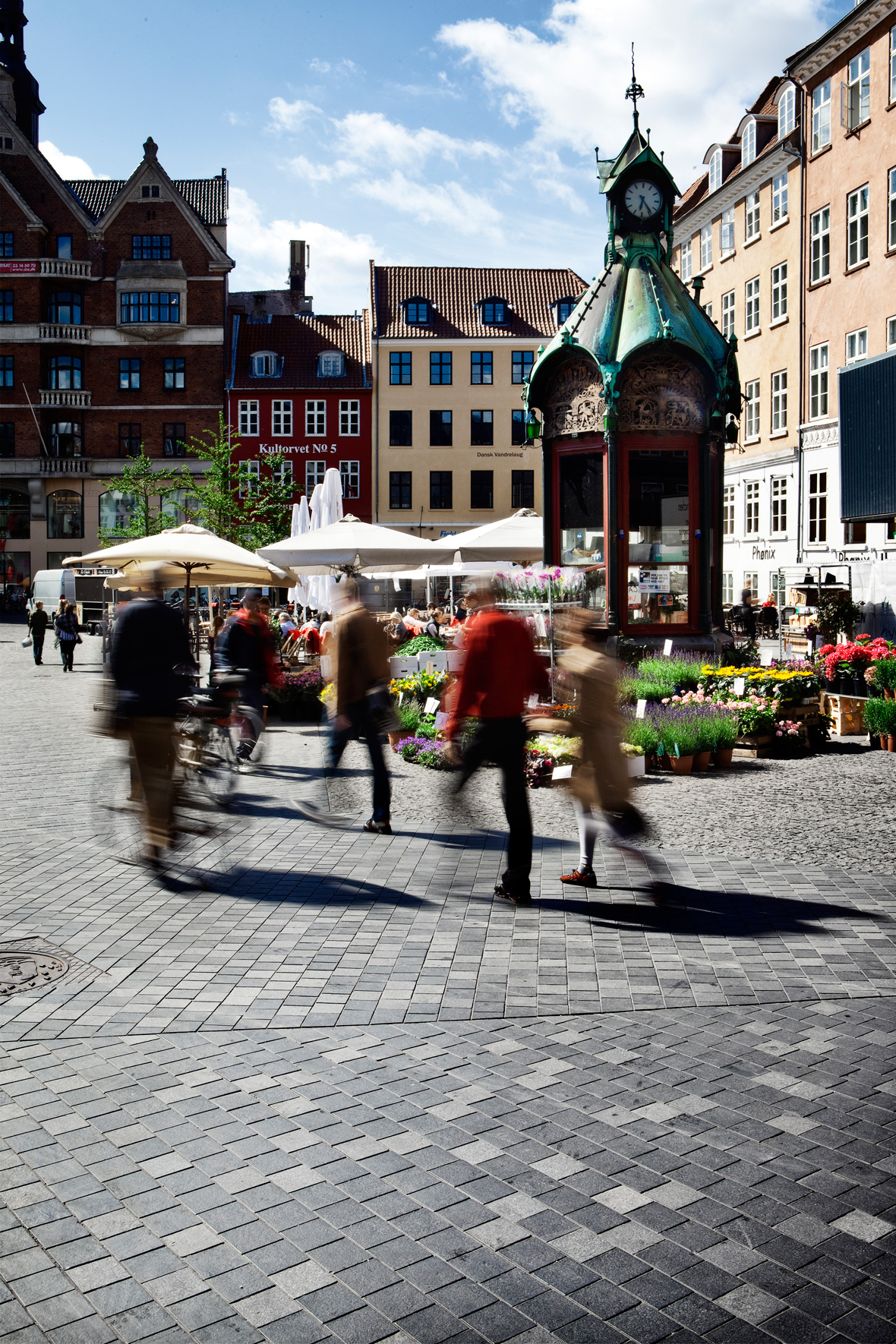 Købmagergade is a major shopping street and the main link between the city and the busiest station in Copenhagen. The road was known for its shabby decor, a stagnant commercial base, and a lack of connection to the surrounding characteristic shopping streets. A full refurbishment was necessary. KBP, a joint venture of karres+brands and Polyform Arkitekter, won the international competition for the shopping street's new design, plus three adjacent squares.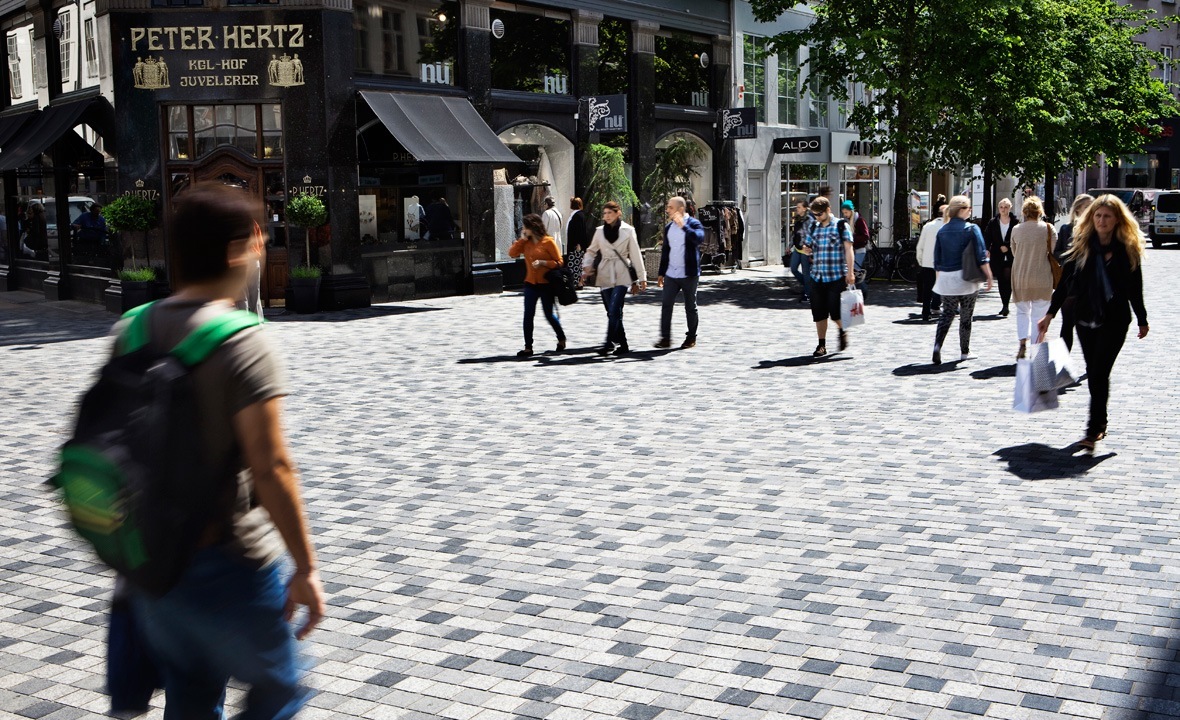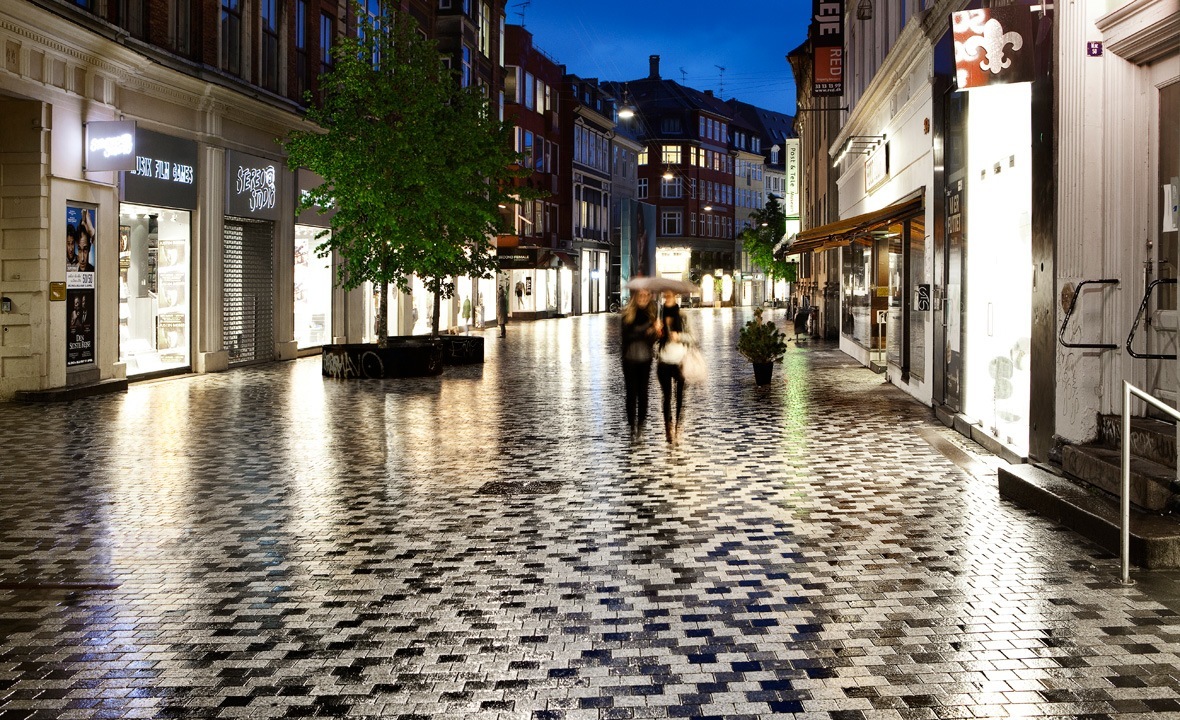 During the day and through the week, the shopping area has its own rhythm: people biking, walking, shopping, playing, and going out. But supply, garbage, and maintenance traffic is also part of this dynamic. The first step is to make the area clean and empty, so that the flow of people at leisure can find its way. The second step is to choose a strong material: natural stone, a durable material that both lends a contemporary image and connects to the traditional granite boulders in the historic centre.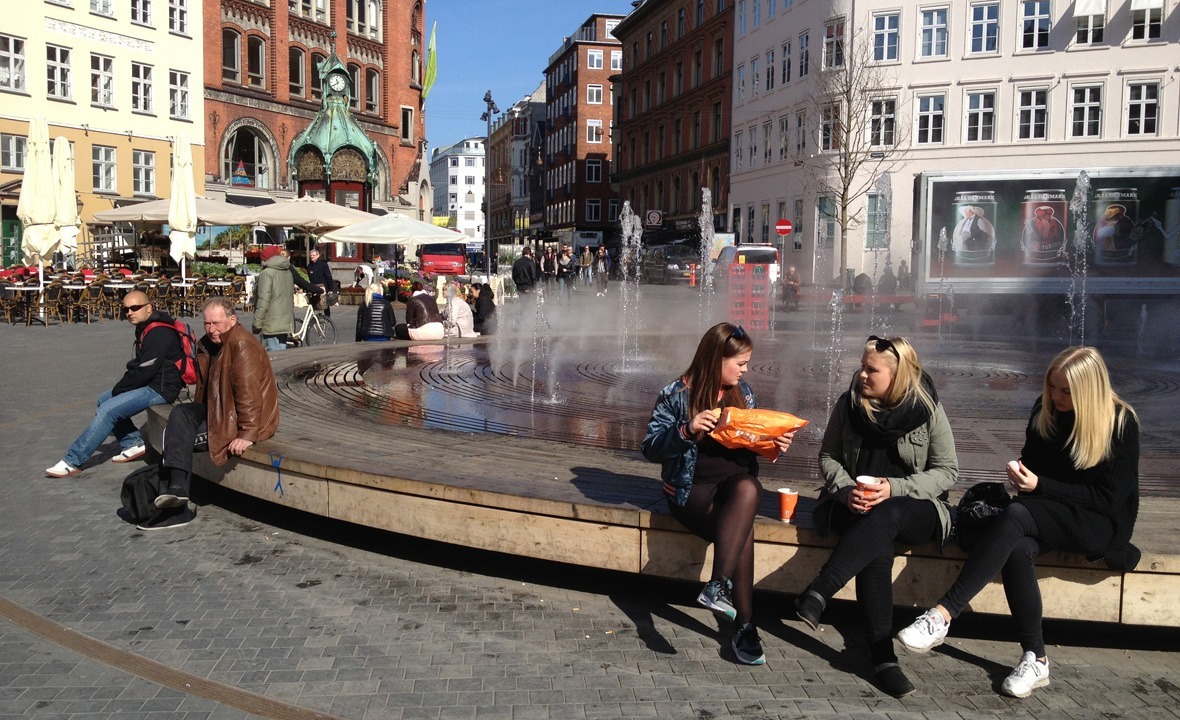 On and along the Købmagergade are three important squares: Kultorvet, Hauser Plads and Trinitatis Kirkeplads. In the design, these history-laden, subtly colour-changing squares shoot from dark coals to bright stars, from Kultorvet to the Milky Way. The organisation of the three squares differs following the historical situation, and they differ from each other according to their place in the city. Kultorvet has a dark, almost black, stone paving pattern inspired by the eighteenth-century coal trade. Kultorvet is the largest square, and has been outfitted with a fifteen-metre fountain and adjoining stage. The fountain is located on the main walking route through which pedestrians are guided in the direction of the shops and terraces. The square's surface slopes downward toward the centre so that the fountain and events organised there can be seen from its edges. On Hauser Plads, a much quieter square, exciting hills of grass for recreation form a green oasis in the city—and the municipal cleaning services housed underground are like a hidden pearl at first glance. The church square, Trinitatis Kirkeplads, with its famous Rundetårn observatory, changes into a giant sky after sunset by way of 1,000 bright points of light in its surface.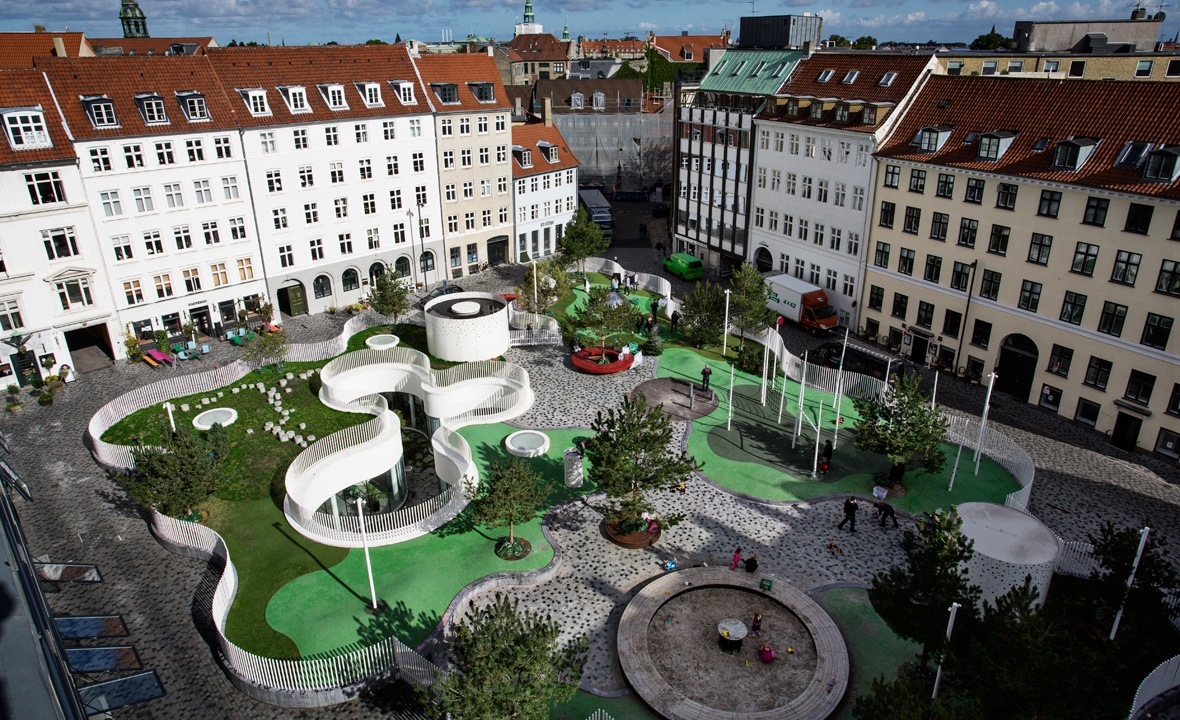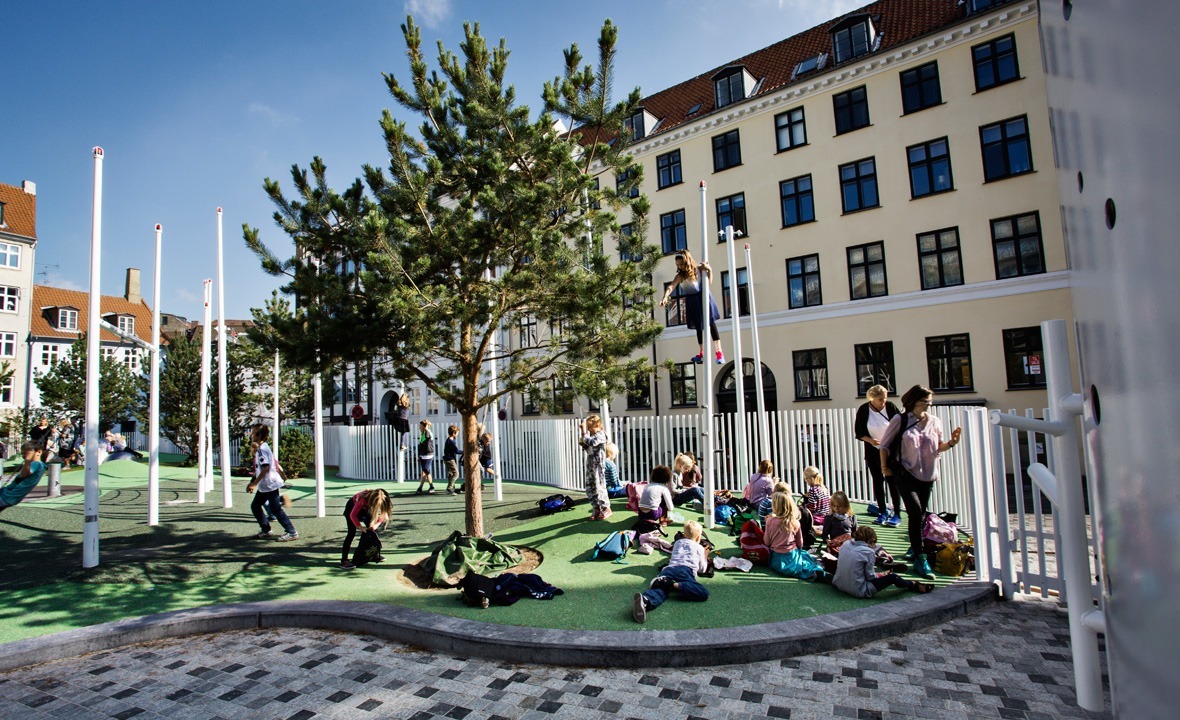 In the evening and night, the medieval town has its own mysterious and melancholy atmosphere, especially in the wintertime. This special character is emphasised in the squares through the use of warm, indirect lighting with a few extra touches. Thus it is still possible to see the stars, just as Christian IV did in the seventeenth century from the observatory in Rundetårn.