The Kromhout Barracks in Utrecht is a development for the establishment of the headquarters of the Royal Army, the Command Services Centre (CDC), and parts of the Defence Material Organisation, and one of the largest public-private partnerships of the government. There are more than 3,000 workstations for Defence personnel housed on site. karres+brands, in collaboration with Meyer and Van Schooten Architects, was responsible for its urban planning, and has also designed the outdoor grounds and interior gardens.
For the centralisation of various Defence units, the centrally situated and historic location of the Kromhout Barracks in Utrecht was chosen for the development of a new barracks. The assignment was to make an urban, scenic, and architectural design that fits well with the surrounding city and provides the flexibility to accommodate 2,000 or 3,000 workstations. In the future, the complex would also have to be able to change its function. But, above all, the design had to express the identity of the contemporary Defence organisation: one that is transparent and flexible, and stands at the heart of society.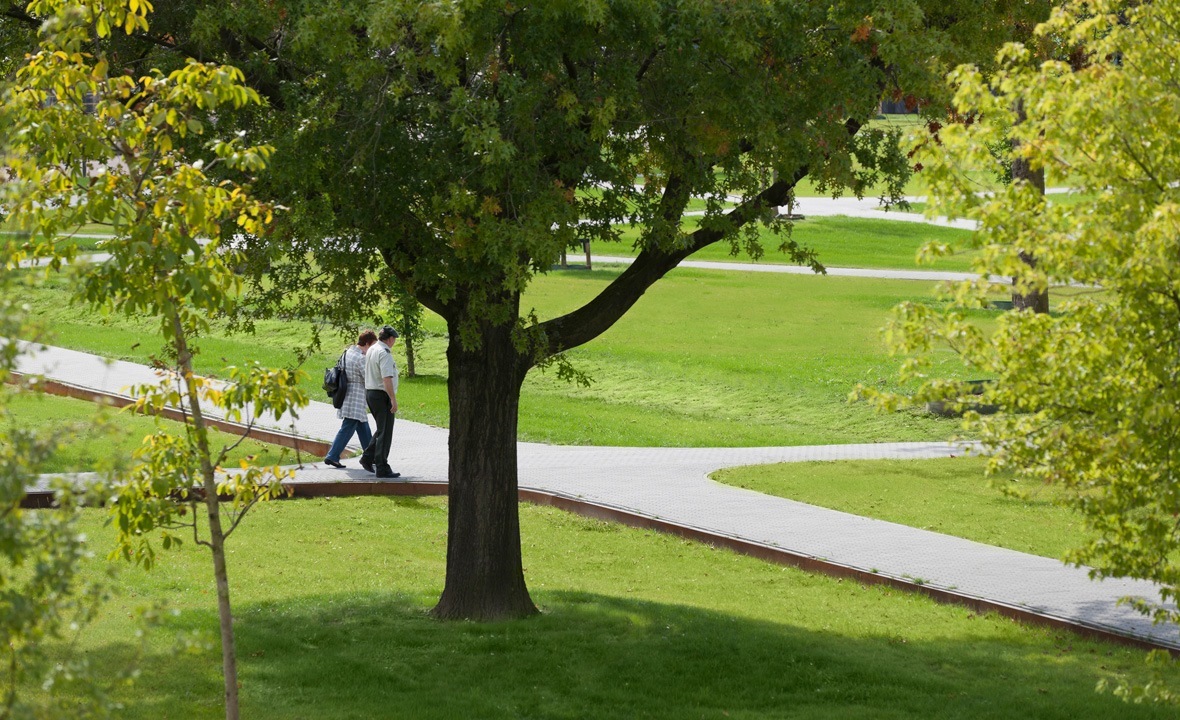 The Kromhout Barracks has received a clear, uncluttered distribution of space with a natural-looking structuring and clear orientation possibilities. The plan consists of three parts: the Field, the Wedge, and the Strip. The Wedge is the central park area and the green bearer of the urban plan, which gives the complex balance. Here, the majority of the existing trees were preserved. The Strip on the east side is home to nine new office buildings, which are placed at right angles to the main road. Water as a historical means of defence is brought back in the main layout by positioning a large pond around the office buildings of the Strip. This also sets up a relationship with the nearby Kromme Rijn. Because the offices of the Strip stand as 'fins' in the landscape, they ensure vistas between the Weg tot de Wetenschap, the Green Wedge, and the seven gardens situated between the buildings, each of which has its own character and interpretation. As a result, three previously hidden national monuments have been made visible from the public road. The parade ground is also included in the Strip, where ceremonies and observances can take place. The Field, on the west side, seeks a relationship with the spatial structure of the adjacent University College Utrecht and comprises individual building volumes with various facilities for sports, meetings, and a restaurant.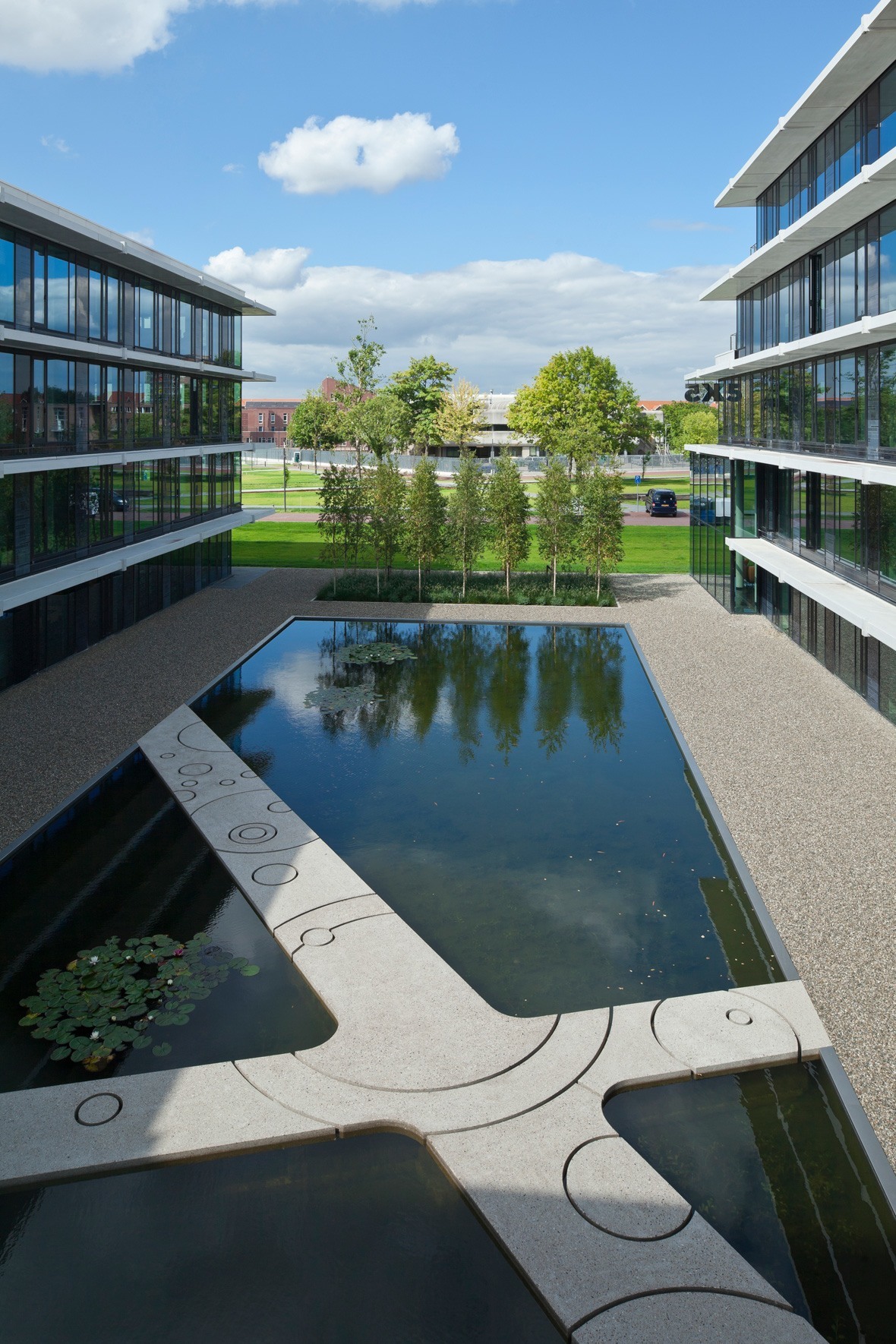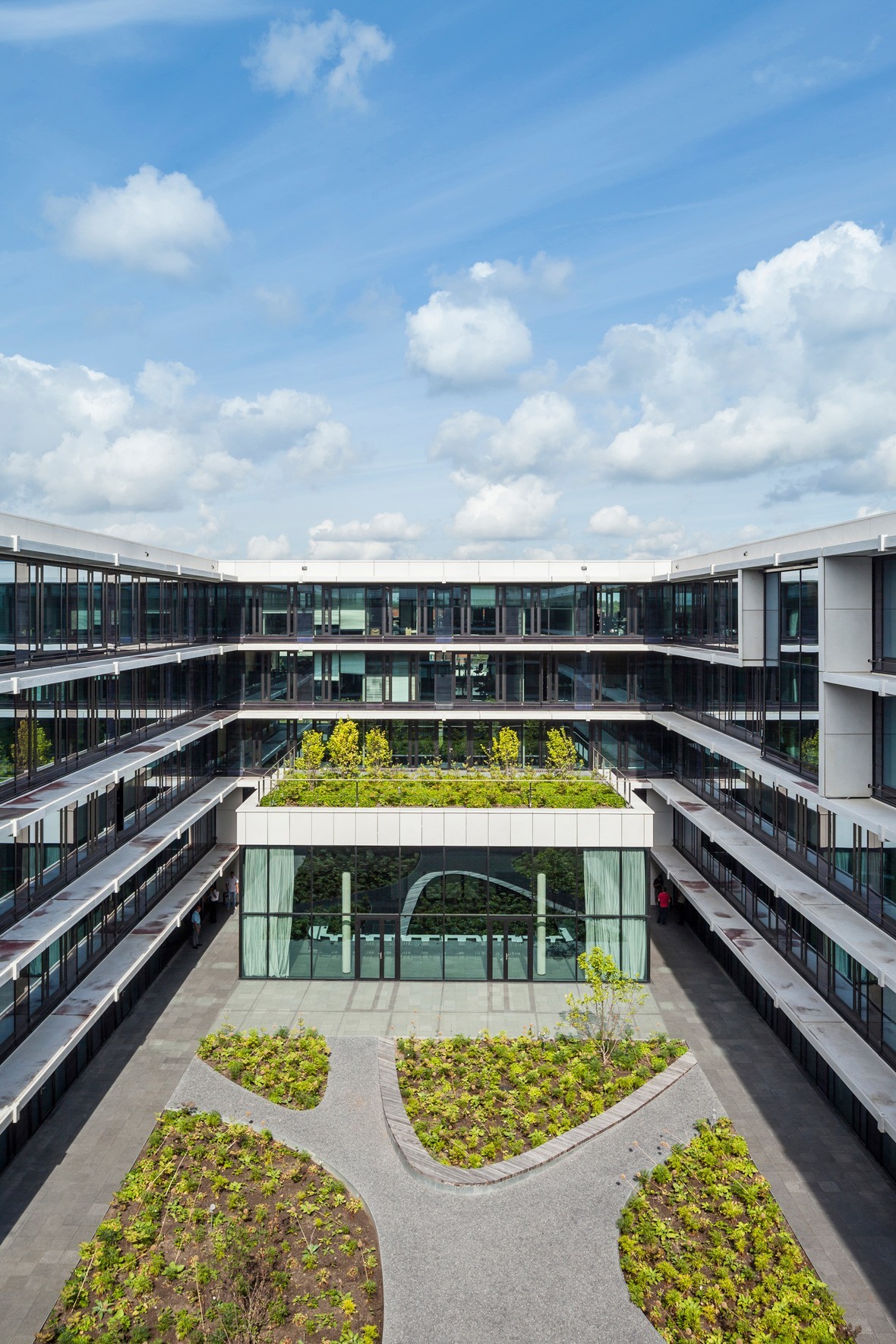 The Kromhout Barracks is located at the spot where Fort Vossegat once stood, which was part of the Nieuwe Hollandse Waterlinie (New Dutch Waterline). Three sections of the old fort have been preserved—the Brug met 12 Gaten (Bridge with 12 Holes), the Tamboershut (Drum Major's Quarters), and the magazine—and are integrated in the design of the new Kromhout Barracks as heritage monuments.